Safe Use
Whether you use medications or take care of someone who does, it's important to be aware of guidelines for safe use.
Asking questions is often the first step toward using medication safely. Oftentimes, we may not realize all of the indications, mechanisms, and side effects of the different drugs we take and how they interact with one another. Talking to your doctor or pharmacist to gain a clear understanding of the risks and benefits of taking medication, why you are taking medication, and how it affects your body is essential to safe use.
We recommend checking prescriptions, reading labels and patient information, and keeping the lines of communication open with your doctor or pharmacist when caring for yourself or somebody else. In addition, keep medication and supplements up and away from children in the home to prevent accidental ingestion and overdose.
Tips for Using Medication Safely
When picking up your prescription from the pharmacy, double check that it is the correct medication and dose.
Read warnings about any activities to avoid while on the medication, such as driving, drinking alcohol, eating certain foods, or smoking.
If you are taking an over-the-counter medication, read all warnings and follow all instructions for use precisely, including using the measurement tools that come with the medicine.
Avoid taking two or more medications containing acetaminophen at the same time, as this will increase risk of overdose and liver damage. You can test your knowledge of acetaminophen dosing at knowyourdose.org.
Store medications out of reach of children to prevent accidental ingestion.
Communicate with your doctor or pharmacist if you miss a dose or experience any side effects.
If you are purchasing medication online, look for .pharmacy at the end of the web address or check our list.
If you suspect that you or someone you know has overdosed, call 800/222-1222 (American Association of Poison Control Centers) or 911.
Tips for Caregivers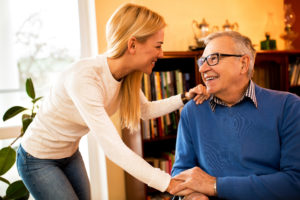 If you are caring for another person, there are some concrete steps you can take to ensure safe medication use.
Ask for and read the medication information sheet for any new drugs.
Make a list of all prescription, non-prescription, and herbal medications or supplements being taken and share this with their doctor and pharmacist. Ask their doctor or pharmacist to review their medication list once a year.
Use a labeled pill box or calendar to remember when each medication should be taken. Keep pillboxes out of reach of children.
Consider asking for large-print labels on pill bottles if the patient has trouble reading small print.
Make sure to follow through with appointments for tests and follow-up care. This will ensure that the treatment is working properly and any concerns are being addressed.
How Your Pharmacist Can Help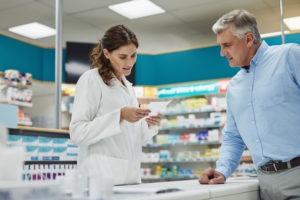 Your pharmacist can assist in many aspects of health care. When you visit the pharmacy, you can ask them to help you:
Manage your medications
Use opioids safely
Find an over-the-counter medication
Save money on medication
Get vaccinated